The Old Rebel Boot Company
Hondo 16″ Tall Top Cowboy Western Boots Caramel & Tan Leather Handmade Men's 8 B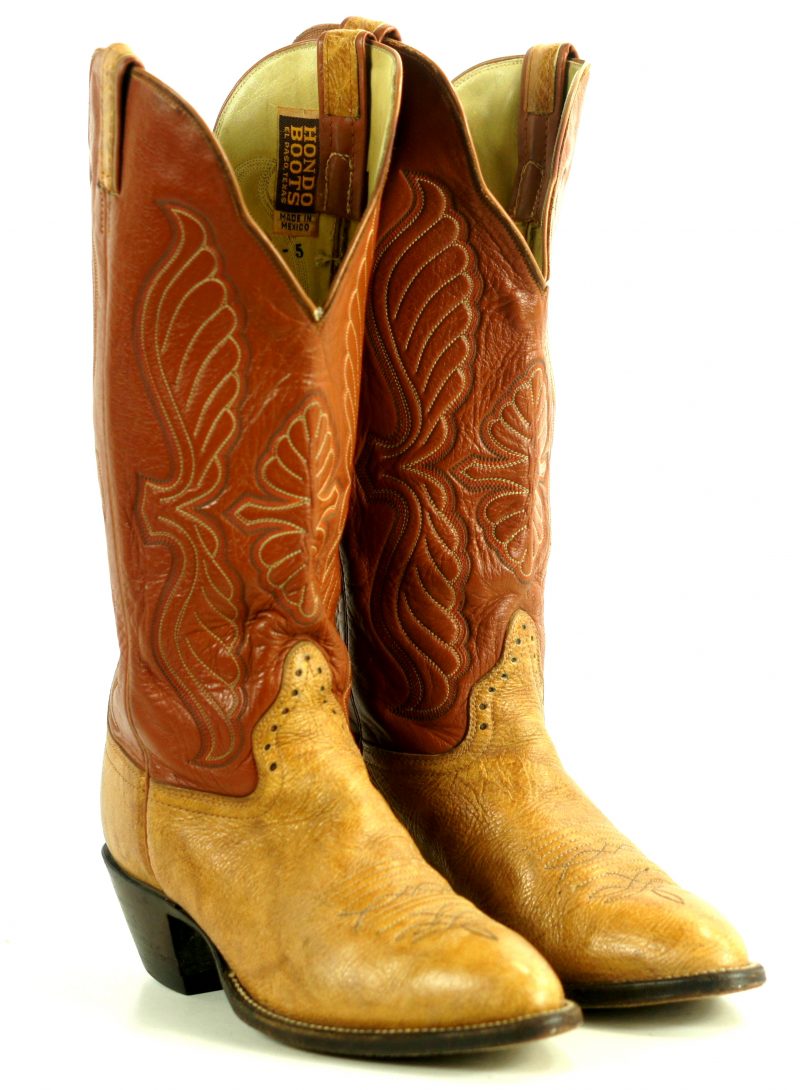 INSTANT COWBOY
Bodacious vintage Hondo caramel brown and tan leather 16″ tall cowboy western boots with double row pegged, stitched leather soles.
Very little wear.  Leather so soft they may ruin you for any other boots. Immaculate inside and out. Pegged, stitched leather soles in great condition.
Even if you're not a Texan, a cowboy or a good old boy, but would like people to think you are, these fine kicks are the perfect wingman.
Swagger-worthy renegades made back when cowboy boots were – well, cowboy boots.  They will make you look every inch a true blue cowboy, even if you're a weekend desperado.  You may not even need to buy a pickup truck, a horse or a hound dog named Blue.
Product details:
| | |
| --- | --- |
| Brand | Hondo |
| Shoe Size | 8 B |
| Measurements | Height 16", Length 11", Width: 4" |
| Heel Height | Medium (1 3/4" – 2 3/4") |
| Made in | the wilds of Mexico |
Hondo 16″ Tall Top Cowboy Western Boots Caramel & Tan Leather Handmade Men's 8 B: https://www.oldrebelboots.com/product/hondo-16-tall-top-cowboy-western-boots-caramel-tan-leather-handmade-mens-8-b/