The Old Rebel Boot Company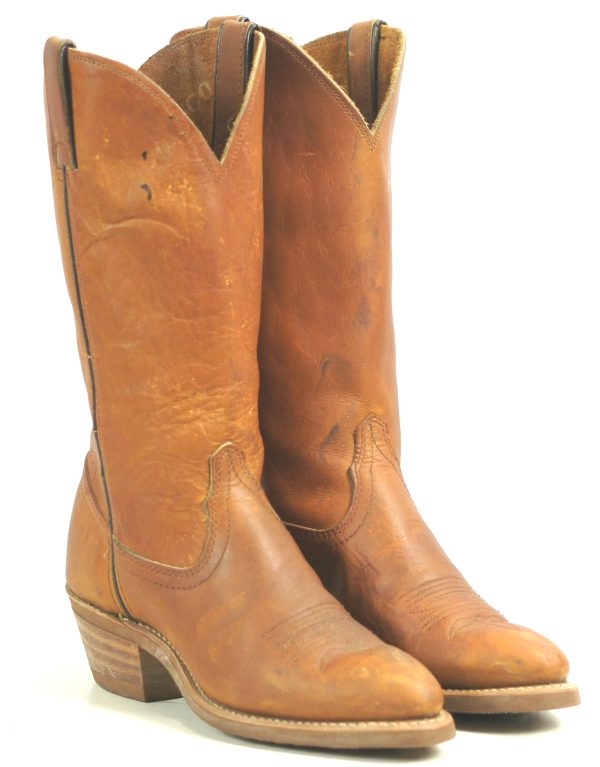 PRETTIER, SEXIER AND TOUGHER THAN YOU.  DEAL WITH IT. Vintage 1988 USA-made Durango distressed brown leather work cowboy western boots with stitched oil and chemigum proof work soles Tons of character to these classic boots – color variations and a couple scuffs. Leather so soft it may ruin you for any other boots.  Stitched oil and chemigum proof soles and nailed rubber heel caps. Pretty enough to cowboy up on Saturday night.  Tough enough to be your new best friend on the job site or the open road.  Not sure even your best old hound dog can make that claim.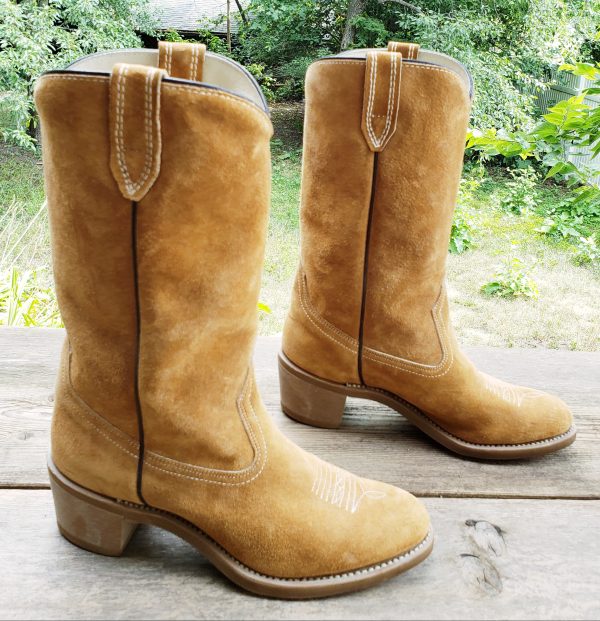 FOOL FOR SUEDE?  WE GOT THIS Vintage US-made Wolverine honey brown suede cowboy western work boots. Mint condition. Very little -if any – wear.  Suede so soft it feels like velvet.  Stitched Vibram soles look as if they've never been walked on.   Original Wolverine insoles. Fool for suede?  Jonesing for boots so foot-happy soft you'll be tempted to wear 'em barefoot? We got this.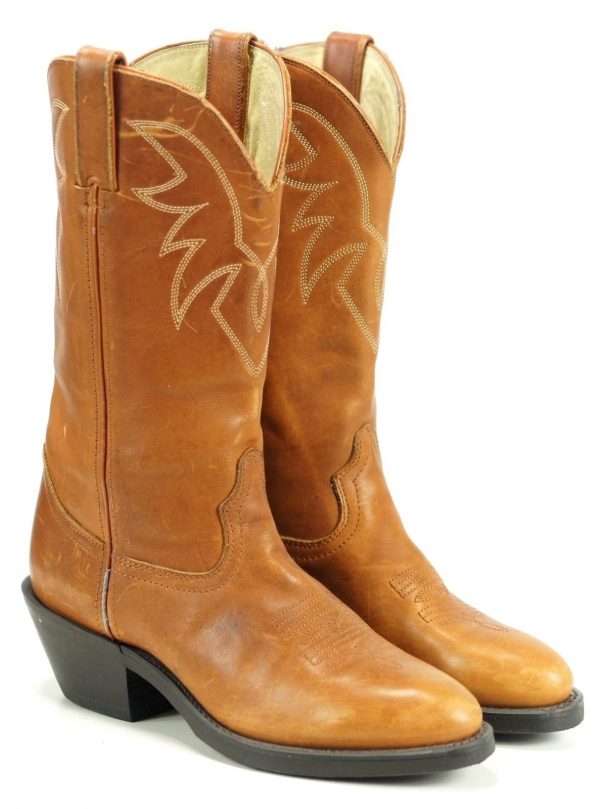 MULTITASK LIKE A BOSS Since 1966, Durango has been making cowboy boots with a rock n roll, rebel edge. Their motto is "Durango is not a boot, it's an attitude…we call it outlaw fun". They get no argument from us Beautifully broken-in and ready to rock – soft, supple leather that's a treat for your feet.  Great used condition.  Oil resistant soles in good condition.   Tough as nails Durango RD762 brown leather cowboy work boots with oil resistant soles, that have been discontinued and are no longer sold. These retailed for $160 and up when they were being made.  Boots that work – and play – as hard as you do.  These classic kicks may just become your new bff – on and off the job site.  Multitasking never looked so good on a woman's foot before.