The Old Rebel Boot Company
Frye 14-Inch Tall Dark Brown Leather Riding Campus Boots Flat Top Women's 7.5 M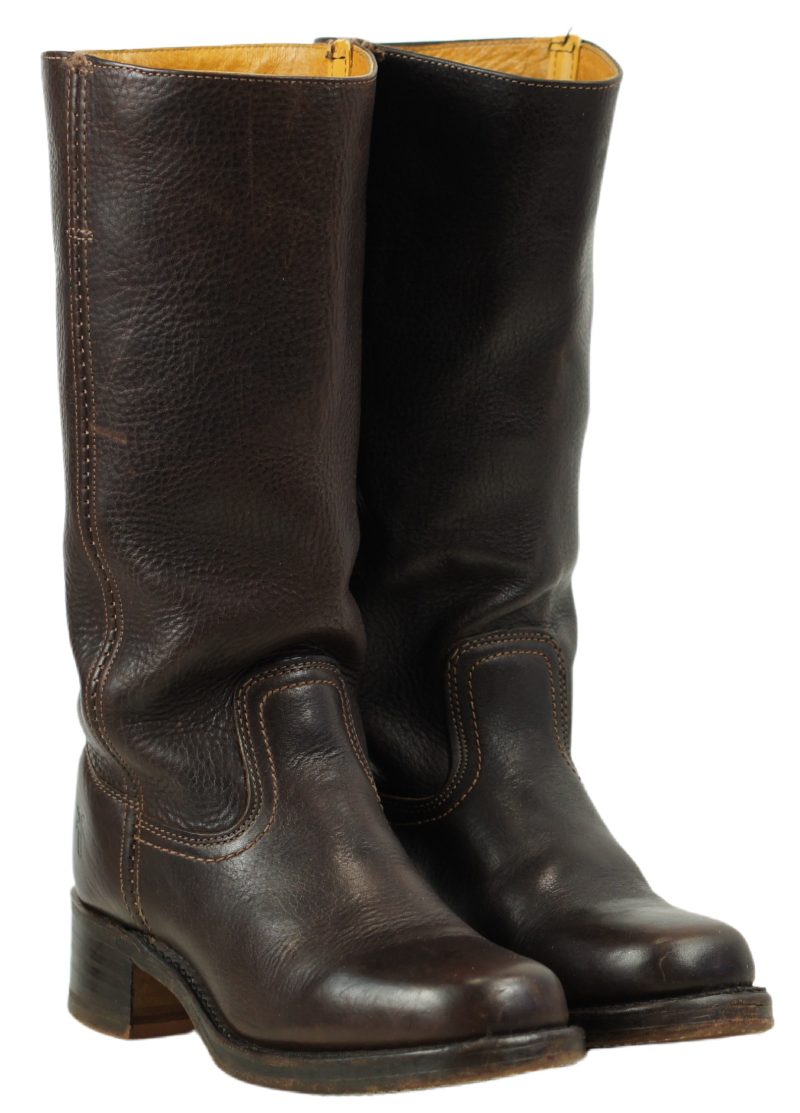 GIVE YOUR KIDS SOMETHING TO FIGHT OVER WHEN YOU'RE GONE
Frye flat top dark chocolate brown leather campus riding boots with cloth pulls and a killer patina.
Gorgeous gorgeous gorgeous.  Dance-all-night soft and supple leather that may ruin you for any other boots.  Lined in equally feel good soft leather.   Immaculate inside and out.  Stitched leather soles.
When your daughter's daughter unearths these boots from the hall closet in some far-off fall, what will she remember? A wealth of autumns spent in the pursuit of a life well lived. Bonfires and burning leaves. Shaking out the thick sweaters and wool blankets. Baking bread and putting up preserves from summer gardens. And walks in the woods with you.
The sort of boots that get handed down from a woman to her daughter, and so on for generations. With boots like these, anything else would be a sin.
Product details:
| | |
| --- | --- |
| Brand | Frye |
| Shoe Size | 7.5 M |
| Measurements | Height: 14", Length 10 1/2", Width 3 3/4" |
| Heel Height | Medium (1 3/4" – 2 3/4") |
| Made in | the USA with boot addicts like you in mind |
Frye 14-Inch Tall Dark Brown Leather Riding Campus Boots Flat Top Women's 7.5 M: https://www.oldrebelboots.com/product/frye-14-inch-tall-dark-brown-leather-riding-campus-boots-flat-top-womens-7-5-m/