The Old Rebel Boot Company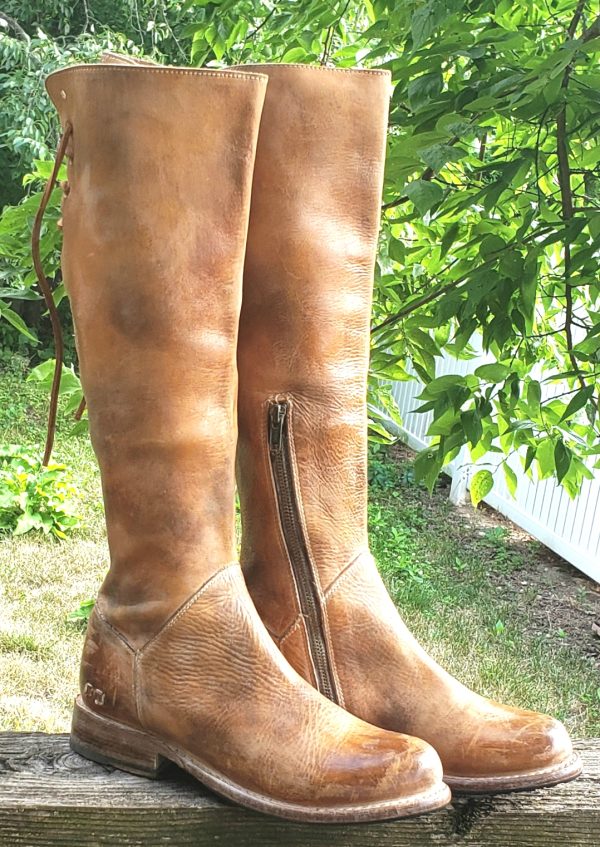 THE ROAD LESS TRAVELED Classic Bed Stu 18″ tall distressed brown leather boots with side half zippers and rawhide lace up corseted backs. Retails for $300 and up. Beautifully broken in and so feel-good soft it may ruin you for any other boots.  Immaculate inside.  Distressed look is intentional. Soles in good condition Very cool boots, from a very cool company.  Here's what the free spirits at Bed Stu have to say about their company and their shoes:  "Capitalizing on a love of working with materials provided by nature, Bed|Stü was founded in 1995 in an old building in Bedford Stuyvesant, Brooklyn.    At BED:STU it's not about where you came from, it's about where you've decided to go.  And where we have decided to go is always ahead. BED:STU is lean, fast, and tough like the streets that inspired our shoes.  And as long as we can make our way, we will make shoes for those who have no use for the beaten path." Bed Stu.  Boots that the boys at Bed Stu like to call "old soul, with modern style, and a rebellious spirit".  Seems to us they pretty much nailed it.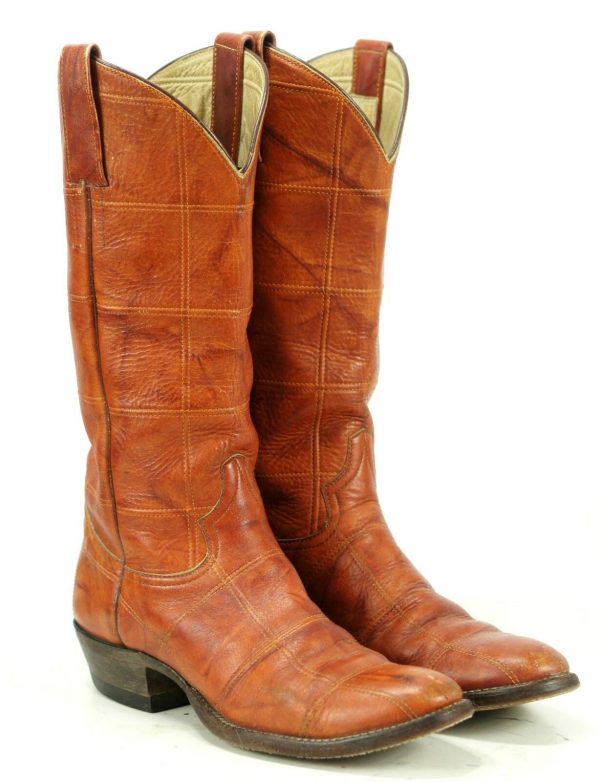 LOVE, PEACE AND BOOTS You'll be the rebelle of the ball in these boho hippie patchwork cowboy boots custom made by Luskey's back in the day. These foot-happy boho-licious boots are so insanely comfy you could practically sleep in em. Immaculate inside. Killer patina and marbling. Wood pegged, hand stitched leather soles Oh, the happy hippie rebel days. Plenty of love children and lots of talk about free love.  The love children all have bifocals and 401Ks now, and love is no more free than it was back in the day. These boots – handmade in Luskey's little shop in Texas with patchwork top to bottom that will gladden any hippie child's heart – are guaranteed to bring out the old love child in you. Even if you were a mere love child yourself back in the day. Peace out.