The Old Rebel Boot Company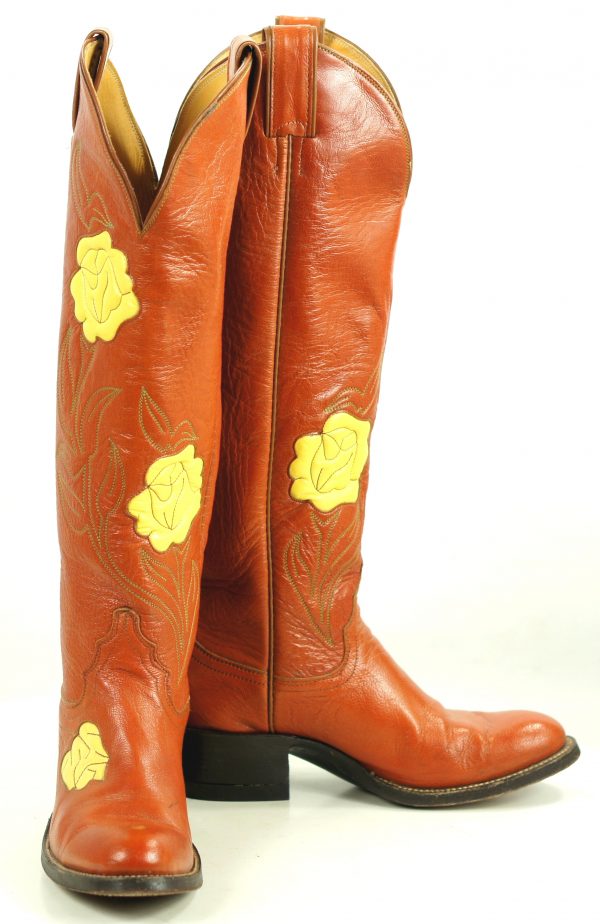 THE YELLOW ROSE OF TEXAS No bouquet of dead roses here.  These very romantic boots are sure to garner you plenty of attention, and perhaps a love note or two.  Fabulously boho vintage USA-made Justin cowboy boots with inlaid fat yellow leather roses blooming  … well, everywhere.  18″ tall flower-bedecked beauties that are one of a kind headturners. Gorgeous gorgeous gorgeous.  Very little wear.  Dance-all-night-soft leather.  Insides are immaculate. Double row pegged soles and heel caps in terrific condition. A dozen perfect roses – again? Oh, yawn. Predictable and boring.  But boots with inlaid yellow roses – now you're talking. Whether you're gifting your lil darlin, or gifting yourself,  these will be the roses that make a special someone smile for years.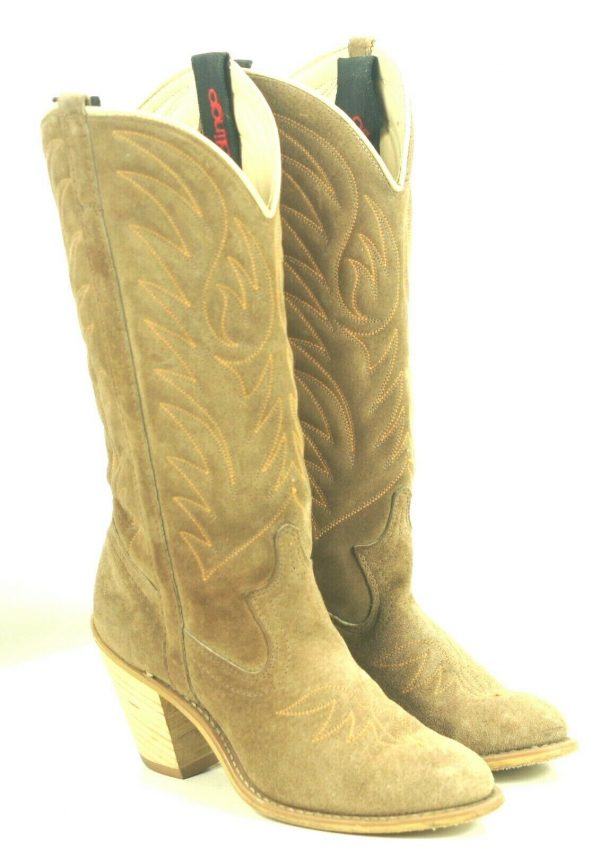 THE END TO COWGIRL BLUES Vintage USA-made Acme Dingo brown roughout suede cowboy western boots with 3″ stacked heels and cloth pulls.  Oh, yum. Awfully pretty. Immaculate inside and out. Stitched non-leather soles and rubber heel caps in good condition. Even cowgirls get the blues – or so the saying goes.  Not any longer, with boots like these.   Gorgeous vintage USA-made Acme Dingo boots to throw on with dresses, skinny jeans, whatever floats your boat. Gotta-have-em boots for rodeo queens and horse mad grrls.