The Old Rebel Boot Company
Smoky Mountain Kid's Distressed Brown Leather Western Cowboy Boots Youth 5.5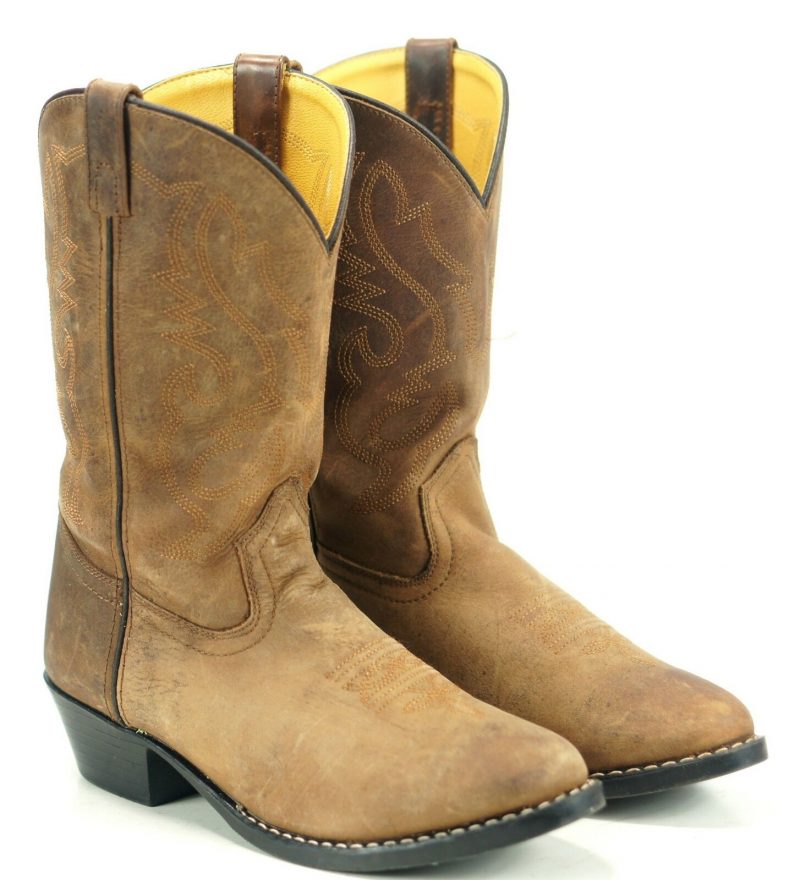 IF MAMA AIN'T HAPPY, AIN'T NOBODY HAPPY
Beautiful Smoky Mountain round toe distressed brown leather cowboy western boots with suede vamps. Their unisex look makes these a winner for boys or girls. [And the perfect hand-me-down to a younger brother or sister].
Great used condition. No "ouch" break-in time with this soft, comfy leather. Distressed look is intentional. Immaculate inside. Soles in great condition.
Do your kids' feet grow faster than weeds?  Closets full of outgrown shoes and boots?  Time for a new pair of boots that won't break the bank.
Making moms – and their budgets – happy from coast to coast.  Because if Mama ain't happy, ain't nobody happy
Product details:
| | |
| --- | --- |
| Brand | Smoky Mountain |
| Shoe Size | 5.5 |
| Measurements | Length 10 1/2", Width 3 3/4" |
Smoky Mountain Kid's Distressed Brown Leather Western Cowboy Boots Youth 5.5: https://www.oldrebelboots.com/product/smoky-mountain-kids-distressed-brown-leather-western-cowboy-boots-youth-5-5/