The Old Rebel Boot Company
Olathe Cowboy Western Boots Brown Leather Deep Vees Vintage US Made Men's 14 B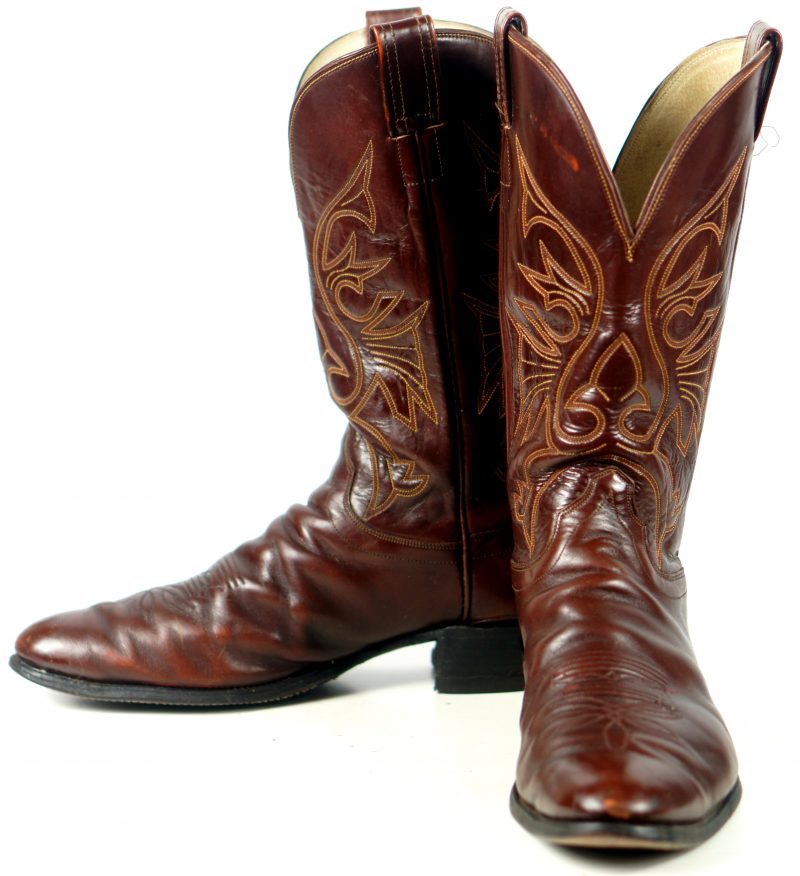 THE BOOT REBELLION ACT
Bodacious lush brown leather vintage US-made Olathe cowboy boots with deep cut Vees, a killer patina and double row wood pegged leather soles.
Just gorgeous. Beautifully broken in and so feel-good it may ruin you for any other boots. Killer patina. Immaculate inside and out. Double row pegged leather soles in great condition. Original Neolite rubber heel caps.
There oughta be a law …
In an ideal world, a man could buy a new pair of boots every week, and not have to hear all about it from his better half, dusk to dawn. We say, a little rebellion is called for. Maybe even an act of Congress. Flaunt all those boots. Buy a bunch from us. [We'll throw in the earplugs for free].
You could start with these.
Product details:
| | |
| --- | --- |
| Brand | Olathe |
| Shoe Size | 14 B |
| Measurements | Height 15", Length 13", Width 4 1/2" |
| Heel Height | Medium (1 3/4" – 2 3/4") |
| Made in | the USA the old fashioned way – very, very well |
Olathe Cowboy Western Boots Brown Leather Deep Vees Vintage US Made Men's 14 B: https://www.oldrebelboots.com/product/olathe-cowboy-western-boots-brown-leather-deep-vees-vintage-us-made-mens-14-b/