The Old Rebel Boot Company
Red Wing Pecos Brown Rockabilly Cowboy Work Boots Vintage US Union Made Men's 9 D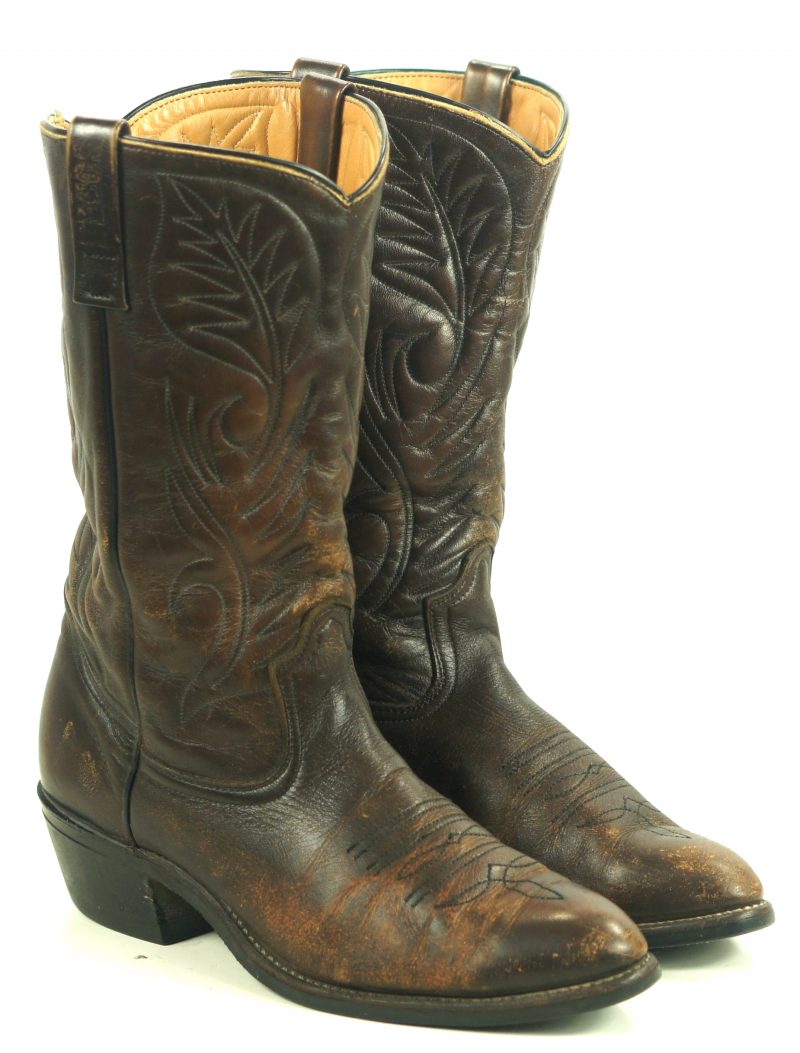 THE HIPSTER'S WINGMAN
Vintage USA- and union-made Red Wing Pecos distressed brown leather cowboy work boots with a killer patina and the iconic cloth tag.  We didn't hit these with polish, because we love the distressed, authentic look of boots with character.

We should all look so good at this age.  Leather is nicely broken in.  Immaculate inside. Stitched Goodyear oil and chemigum proof soles that are in great shape and tough enough tpo stand up to anything you throw at them.
If the heritage movement and blue collar chic were indie bands, Red Wing boots would be their frontman.
The heart wants what it wants.  Even if you are not a rapper, a Japanese hipster or an oil wildcatter, these vintage Wings are pretty much something you just gotta have.  Your heart will demand them.  We're talking love, and maybe obsession.
Product details:
| | |
| --- | --- |
| Brand | Red Wing |
| Shoe Size | 9 D |
| Measurements | Height: 14", Length 11 1/2", Width 3 3/4" |
| Heel Height | Medium (1 3/4" – 2 3/4") |
| Made in | the USA the old fashioned way – very, very well |
Red Wing Pecos Brown Rockabilly Cowboy Work Boots Vintage US Union Made Men's 9 D: https://www.oldrebelboots.com/product/17710/